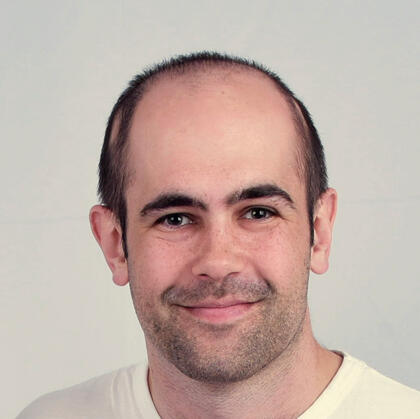 Václav Hrnčíř
Evolutionary anthropologist
Hello
My name is Václav Hrnčíř [ˈvaːtslaf ˈɦr̩nt͡ʃiːr̝̊] and I'm a postdoctoral researcher at the Max Planck Institute for Evolutionary Anthropology. I received my Ph.D. in archaeology from Charles University in 2020. Previously I worked at the Institute of Archaeology, Prague.I specialize in using cross-cultural methods to address questions about the human past. My research interests include cultural evolution, prehistory, hunter-gatherers, human mobility, intoxicants, and social complexity.
Academic publications
Hrnčíř V. (2023). The Use of Wooden Clubs and Throwing Sticks among Recent Foragers. Human Nature 34(1).

Trampota F., Parma D., Lisá L., Hrnčíř V., Přichystal A., Nývltová-Fišáková M. & Dreslerová G. (2022). New Perspective on Neolithic Rectangular Features Using Artefact Analysis, Soil Micromorphology and Ethnohistorical Analogies. A Case study from Střelice u Brna, South Moravia, Czech Republic. Praehistorische Zeitschrift 97(2),459-494.

Hrnčíř V., Vondrovský V. & Květina P. (2020). Post-marital residence patterns in LBK: Comparison of different models. Journal of Anthropological Archaeology 59: 101190.

Hrnčíř V., Duda P., Šaffa G., Květina P. & Zrzavý J. (2020). Identifying post-marital residence patterns in prehistory: A phylogenetic comparative analysis of dwelling size. PLoS ONE 15(2): e0229363.

Hrnčíř V. & Laffoon J. (2019). Childhood mobility revealed by strontium isotope analysis: a review of the multiple tooth sampling approach. Archaeological and Anthropological Sciences 11(10), 5301-5316.

Hrnčíř V. & Květina P. (2018). Archaeology of Slavery From Cross-Cultural Perspective. Cross-Cultural Research 52(4), 381-405.

Hrnčíř V. (2017). Gregson Schachner: Population Circulation and the Transformation of Ancient Zuni Communities (review). Archeologické rozhledy 69, 525-526.

Hrnčíř V. & Květina P. (2016). Archeologické poznání otroctví. Archeologické rozhledy 68, 431-476.

Květina P. & Hrnčíř V. (2013). Between archaeology and anthropology: imagining Neolithic settlements. Anthropologie (Brno) 51(2), 323-347.